Girl Cafe Gun is a role-playing game in the style of a visual novel with a lot of interactions and realistic motions. The stages in this game are frequently sprawling, with lots of corridors and open spaces, and they frequently end with a slew of enemies or, on rare occasions, powerful bosses. Girl Cafe Gun is a game in which you alternate between tending to your cafe and leading your girls into battle, as the name suggests.
These battles take place in real-time and in an isometric perspective, with both your characters and your opponents shooting at each other until only one side remains. If you're new to the game, check out our Girl Cafe Gun guide for pointers that will help you out as you progress.
Girl Cafe Gun Strategy Guide: Tips and Tricks
1. Promoting Characters is a must
The characters' proficiency will be increased by promoting their character cards. Enhancing, limiting, and breaking are the three main types of character card upgrades. These three are essential if the player wants to take on opponents who are naturally extremely powerful. The Battlefield Database is the most important of these three components (BFDB). This is similar to how XP cards are used to quickly upgrade the game's players in other games.
Another thing to keep in mind is that XP cards come in a variety of different types, each of which corresponds to a different type of character. The card can be used on other characters, but it will give the player 50 percent more XP if it is used on the correct character. As a result, be cautious when using a character's abilities.
Enhancing is extremely simple because all that is required is for the player to do is play the game and various modes such as dungeons and other similar modes. The Battlefield Database, which contains the game's XP cards, will be provided to the player.
---
2. Team work is required in the game
In order to win on the battlefield, you must work together as a team. A team should have a minimum of one and a maximum of three characters. In addition, at least three-assist should be available.
Keep an eye out for characters who offer bonuses for limited-time activities to improve your chances of winning on the field. Arranging the teams wisely can be extremely beneficial and can help the player overcome some of the challenges that they may face during the game. Proficiency in the game will reveal whether the team is capable of winning or whether it is time to replace or upgrade characters.
The player should understand the level of expertise that each member of the team brings to the mission's success. The player should promote the cards that are better than the others first. This can be done by using an automatic function that scrambles a group of people.
---
3. Try to complete tasks in free time
The game assigns daily tasks to the player and rewards them for completing them to keep the game exciting. Each morning, daily tasks are refreshed, and all options are restored the next day. In addition, if players are unable to locate their next objective, they can check the daily missions. In addition, the player should check the terminal's mailbox on a daily basis for any unclaimed awards in the game.
In the game, players can also earn rewards for celebrating their birthdays. Each character has their own birthday, which the player must remember. To encourage interaction, the player should throw a party for the girls and give them appropriate gifts.
---
4. Mastering your Weapons
The weapons are the most important part of fighting archdemons. Weapons such as automatic rifles, grenade launchers, pistols, shotguns, and sniper rifles could be used. Each weapon type, on the other hand, is tailored to a specific character's card type. Some weapons are extremely uncommon, while others are widely available.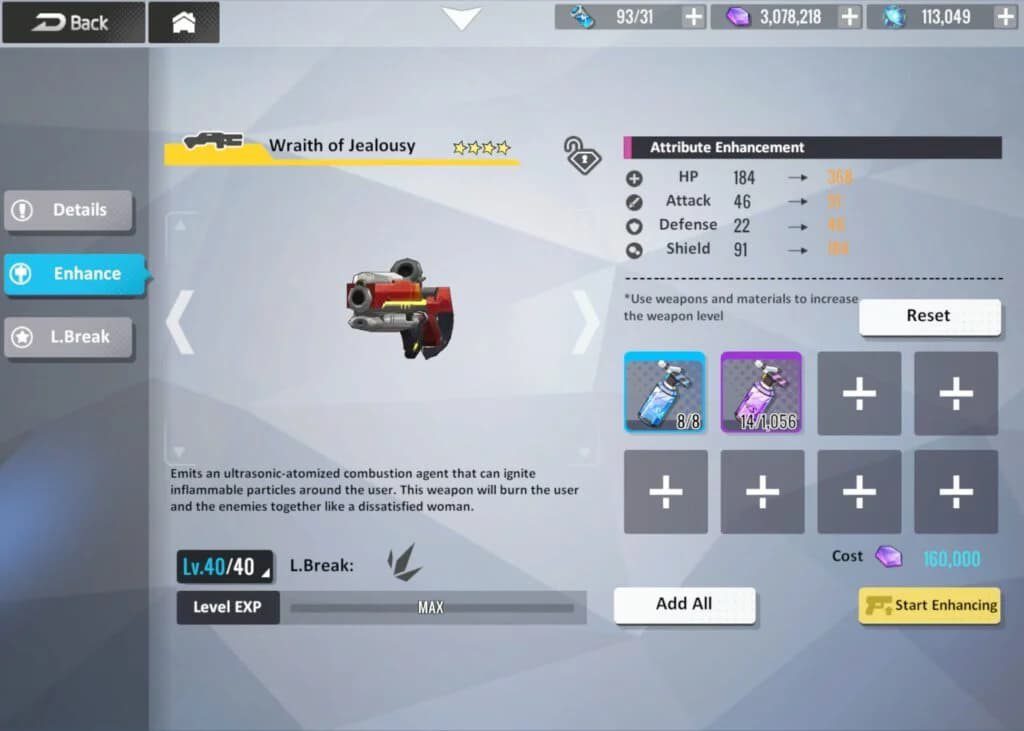 Because each tier has a different rarity for weapons, it is recommended that the player promotes all high-tier cards first, followed by lower-tier cards. The probability of character and weapon supply is also displayed on the information panel. In addition, depending on the damaged colour of the bullets, the player should deploy different soldiers on the battlefield.
---
5. Benefits of upgrading your Cafe
To upgrade the cafe, the player must gain popularity. The more popular a player is, the faster their cafe will be upgraded and the more Coffee Coins they will earn. In addition, upgrading the cafe gives the player Coffee Coins, which can be used to buy various items in the shop.
In addition, the cafe's furniture limits and shop windows will be increased, all of which contribute to the cafe's appearance. Customers will help the player gain popularity, so try to provide the highest level of comfort possible.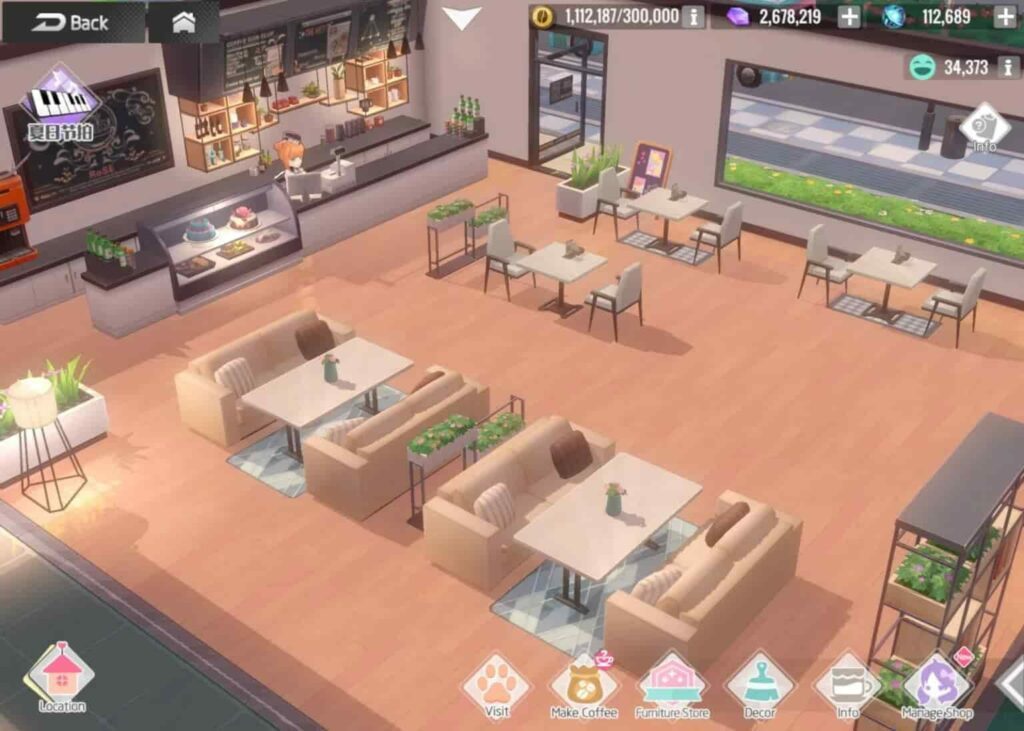 Another important resource in the game is the Crystala. This item is used to level up characters and weapons. This also helps with the upkeep of the cafe as well as the development of weapons and characters.
Also, make it a point to buy and upgrade the shop's furniture as often as possible. This is because it will improve customer and employee comfort, which will have a direct impact on the characters' mood or recovery rate, allowing them to return to work more quickly. This will also boost the cafe's revenue. Additionally, if a character's mood remains at 0, they will grant bonuses.
---
How to Reroll in Girl Cafe Gun?
You already have an infinite number of chances to score the unit you want in the game, giving you a significant advantage without the need to reroll. However, if you want to score an extra unit or two, you'll almost certainly need to reroll, which the game's resources make possible.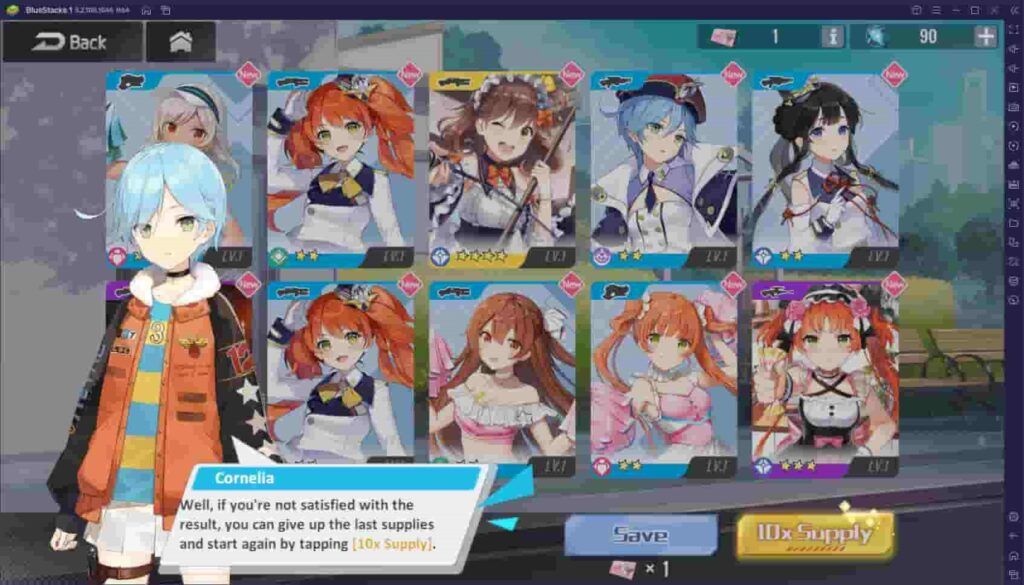 Despite the fact that the process is simple and straightforward, each attempt takes a long time. The procedure is broken down into steps as follows:
Start the game by logging in as a guest.
Continue reading until you've finished chapters 1-6, at which point you'll be given a free summoning permit that allows you to perform an unlimited number of 10x summonings until you're satisfied with the results.
Now, by utilizing your tickets, recruit the units you need.
Return to the main screen, where a beginner's welcome package containing 1,000 Earth Coins should be waiting for you.
Using these Earth Coins, attempt to recruit another powerful character by performing six additional summoning.
You can reload your progress by closing the game, deleting the app, and redownloading it if you're unhappy with the results.
Rep steps 1–6 until you've gotten all of the characters you want.
Nonetheless, rerolling in this game takes a long time, especially since each attempt necessitates the completion of several levels. By all means, reroll if you believe the effort is worthwhile. Regardless, summoning just one or two excellent units from the initial set of free character recruitments should be enough to get you off to a good start.
---
Conclusion
It has a well-balanced and thrilling gameplay, especially during boss fights. Character customization and selection are sufficient. The game has a pleasing aesthetic and is playable. There are a lot of visually appealing characters in it. Above all, the performance, as well as the storyline, are outstanding.
The gameplay mechanics are simple but entertaining. We haven't had any problems or errors so far. The UI is not as confusing as other gacha games, but you can get lost if you aren't paying attention.
Last but not least, players can refer to this Girl Cafe Gun strategy guide at any time to learn the fundamentals of the game and progress much more quickly.
We appreciate your time in reading and hope you enjoyed this Article. You may also want to check out our Website for more such Trending articles, How-to guides and much more!
If you liked this article, then do Follow Us on Twitter and Instagram. You can also follow us on Pinterest. Yeah! We are on Facebook too.